Jeffrey J. Byrd's Home Page
THE BYRD'S NEST
---
I am a Professor of Biology and former Chair of the Biology Department at St. Mary's College of Maryland.  My scientific field is microbiology (mainly bacteriology).  I hold the endowed chair - Aldom-Plansoen Honors College Professor. I am former Editor-in-Chief for the American Society for Microbiology's Journal of Microbiology and Biology Education and a former Commissioner for the Middle States Commission on Higher Education.  My hobbies include sports (basketball, tennis, racquetball, softball, volleyball), beer brewing (Byrd Brew - Give your friend the Byrd!) and singing in the choir at St. Cecilia Church in St. Mary's City, MD.  Below you see me on my toy - a 1996 Honda Shadow VLX.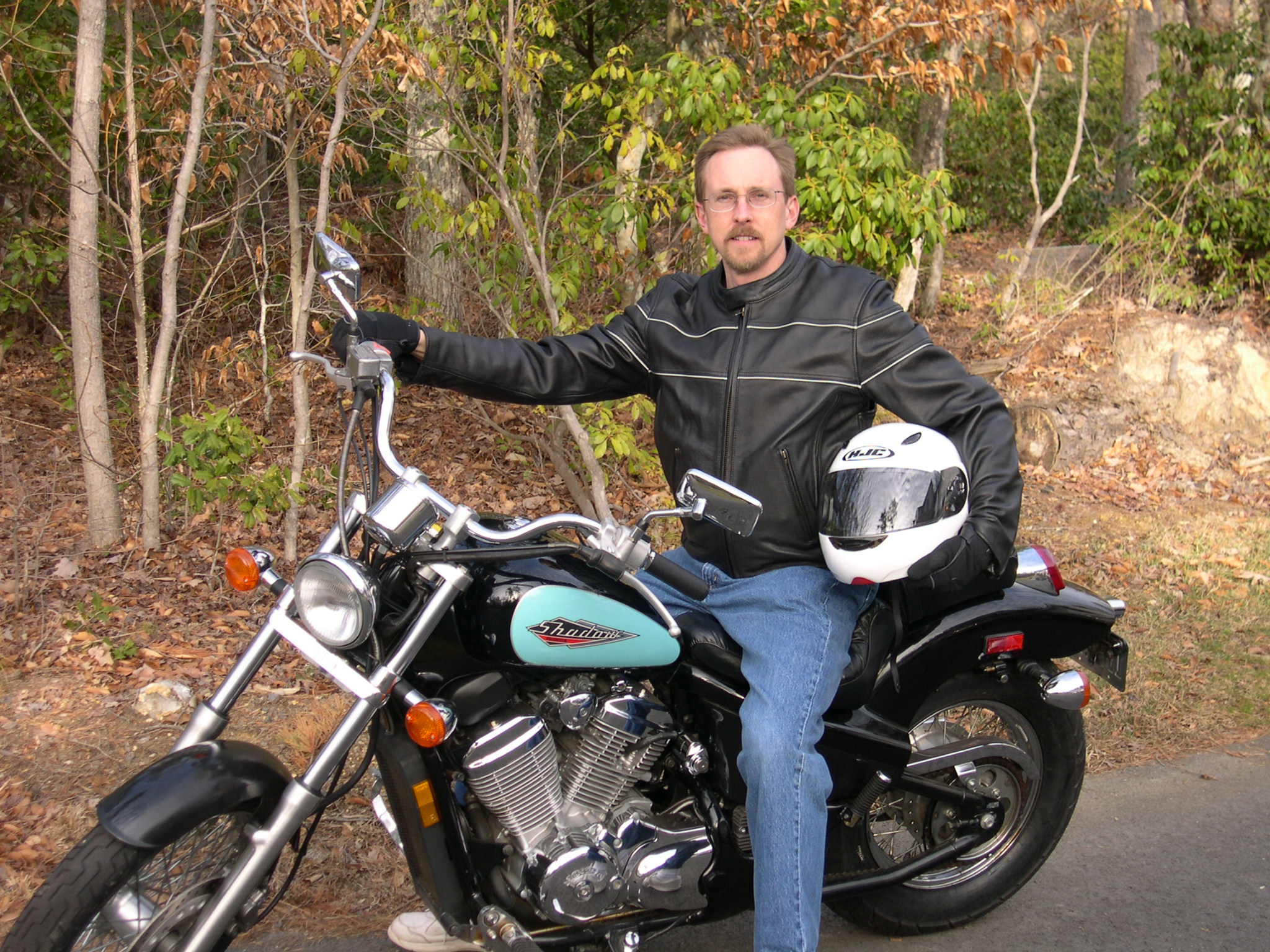 ---
Ph.D. - University of Maryland, 1991; M.S. - The Pennsylvania State University, 1985; B.S. - Cook College, Rutgers University, 1983.
Courses Taught
Research
---
Books Published
Societies that I belong to
Favorite Links
Back to the SMCM Home page
This page written by: Jeffrey J. Byrd
Last updated: 08-01-2008
Dept. of Biology
St. Mary's College of Maryland
18952 E. Fisher Rd.
St. Mary's City, MD 20686
(240) 89J-BYRD (5-2973) phone
(240) 895-4996 fax